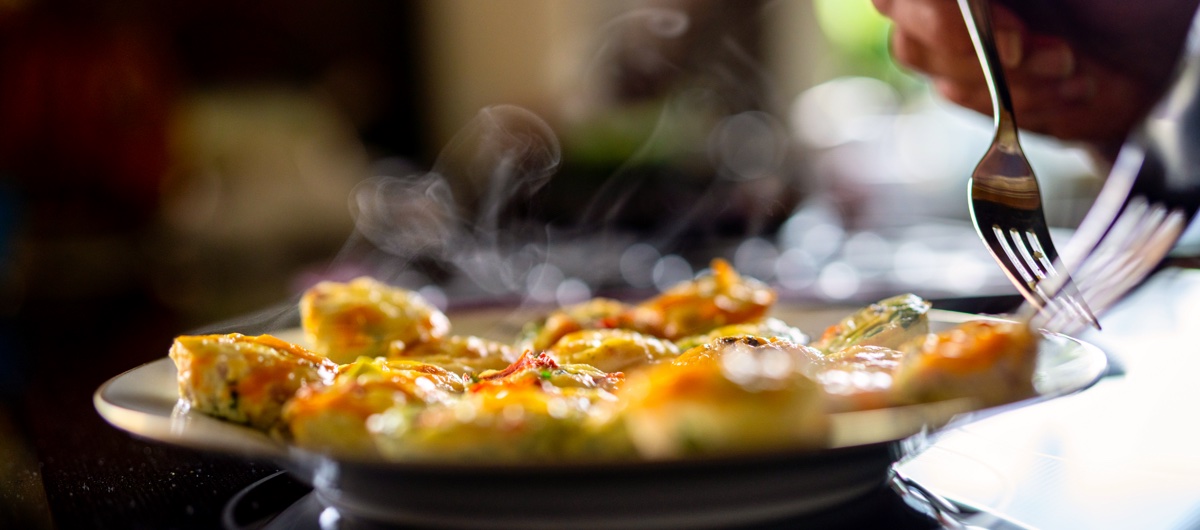 Ingredients:
Filling
2 cups milk or cream or combination
1/8 tsp. salt
1/8 tsp dry mustard
1/8 tsp nutmeg
1/8 tsp pepper
2 to 3 whole eggs
Your favourite fresh ingredients. Examples: Feta cheese, Spinach, Sundried tomatoes, olives, bacon, etc.
Preparation
1. Preheat oven to 350 degrees
2. Prepare you fresh ingredients by chopping everything into small pieces
3. Brush oil or spray muffin pans (regular or mini)
4. Beat eggs in a medium sized bowl until fluffy. In a separate bowl, mix spices and milk together and combine into egg mixture to create your custard.
3. Put your favourite fresh ingredients (see above or invent your own) right into the muffin tins.
4. Fill tins with savoury custard mix and bake for 15-20 minutes or until knife comes out clean.