our eggs
The peak of
freshness
Healthy chickens lay the best eggs. So we take the happiness of our hens seriously, providing ideal conditions to produce superior eggs.
We make nutritionally balanced feed in-house without antibiotics or hormones that enhances both the unique flavour and omega-3 content of our eggs. Thanks to the expert care provided by family farmers with years of experience, Daybreak Farms eggs are consistent, delicious, and an important part of northwest meals.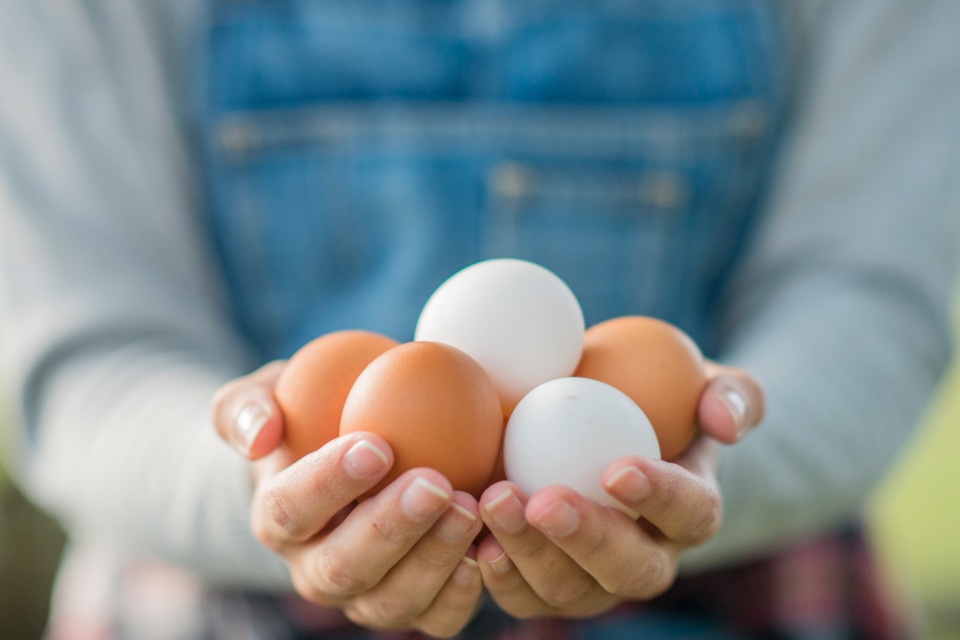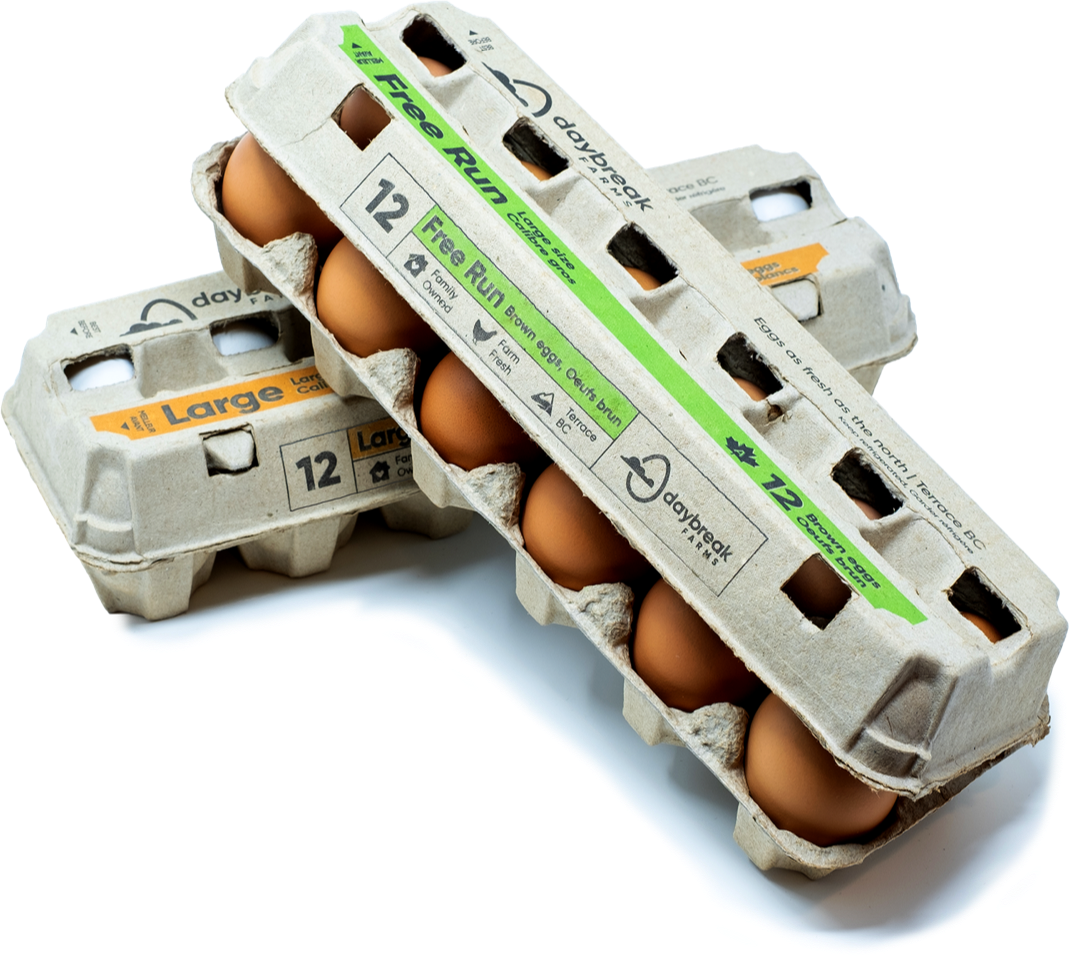 Our eggs
We collect, grade, and pack our eggs on site as quickly as possible so that they arrive at your community grocery with guaranteed freshness. It's the closest you'll get to having your own flock.
All of our eggs are Grade A and available in 12-pack or 18-pack cartons or overwrapped flats in a different ranges and variety of sizes

White Eggs
Jumbo, Extra Large, Large, Medium