our story
A British Columbia
legacy
Like the exceptional eggs she helps to produce, General Manager Kieran Mckeown (nee Christison) is a product of the family tradition at Daybreak Farms.
Her dad, Ian, grew up raising laying hens, first on the Saanich Peninsula, then later in Royal Oak, Saanichton, and Cobble Hill. In 1991, he moved his operation to the northwest and founded Daybreak Farms with the help of his wife, Jeannie, and children, Brianna, Geordie and Kieran. He was a true farmer, believing in the importance of producing quality food for hungry people nearby, rather than shipping it from far and wide. He was also deeply committed to improving his industry and his community—if there was a job to be done, Ian was first in line to help. After an idyllic life, Ian passed away in 2018.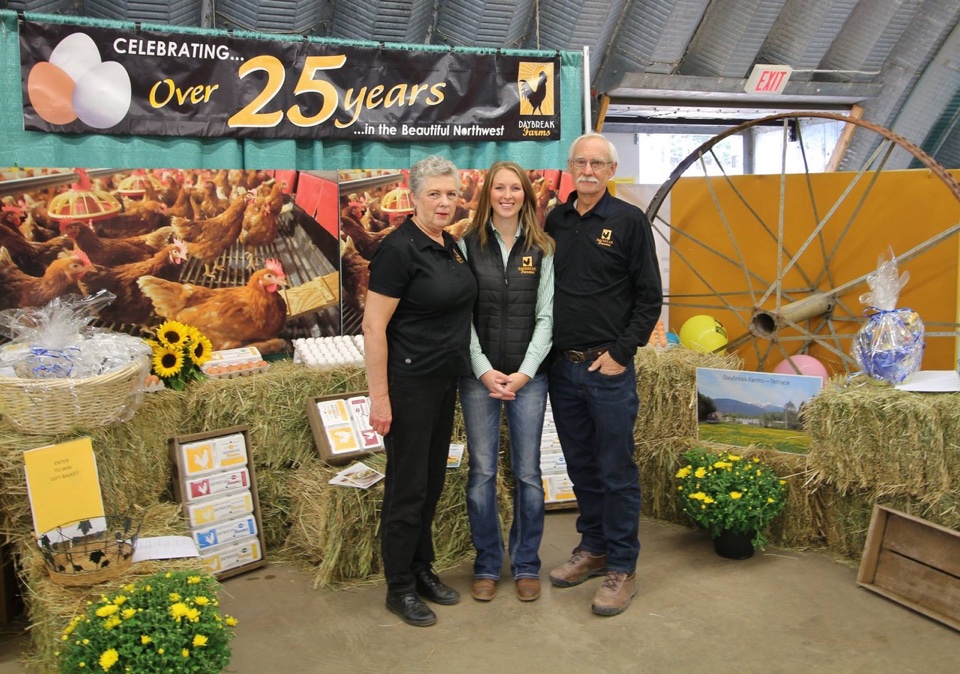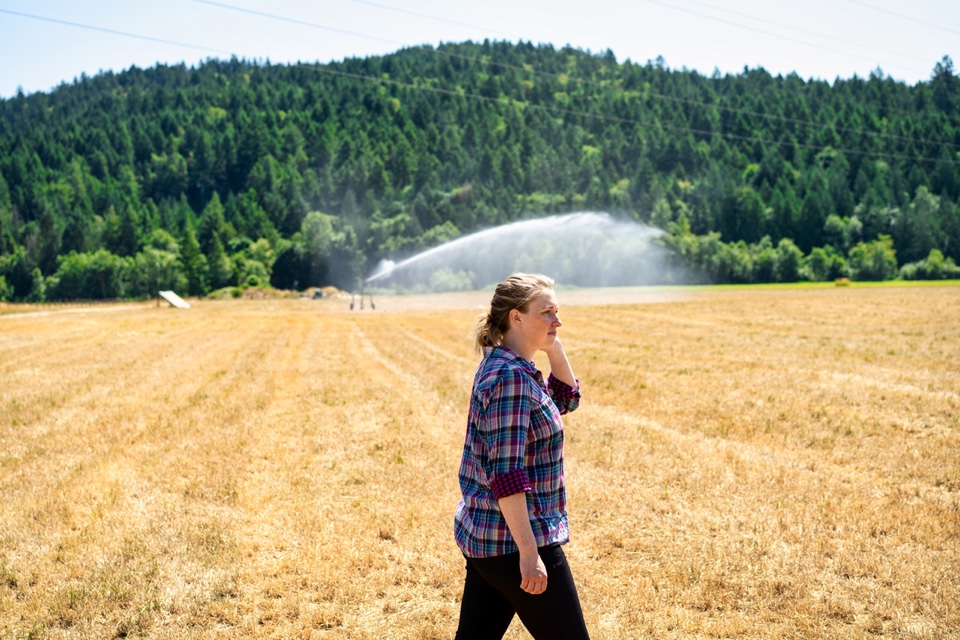 With three generations of family farming legacy as their foundation, the Christison family, with Kieran at the helm, is taking Daybreak into the future while keeping her father's example as a guiding star. As part of the operation from an early age, an active 4H member, Kieran inherited Ian's passion for farming and is bringing her modern vision to the family business.
Though she was born and raised on Vancouver Island, Kieran is truly at home in Terrace, British Columbia. Under her guidance, Daybreak Farms will continue to invest in northwest communities.
About our farm
Daybreak Farms is located in Terrace, British Columbia, a world away from the big city hustle and bustle farther south. In a wild, mountainous area with plenty of people but few local food producers, Daybreak Farms is an important part of the northwest community.
At the heart of the operation are our ten staff members, who work hard to ensure our eggs are safe, healthy, and of course delicious. Our staff oversee a rigorous quality control program that starts at our mill with the production of our own feed. It's all natural and we never use hormones or antibiotics of any kind.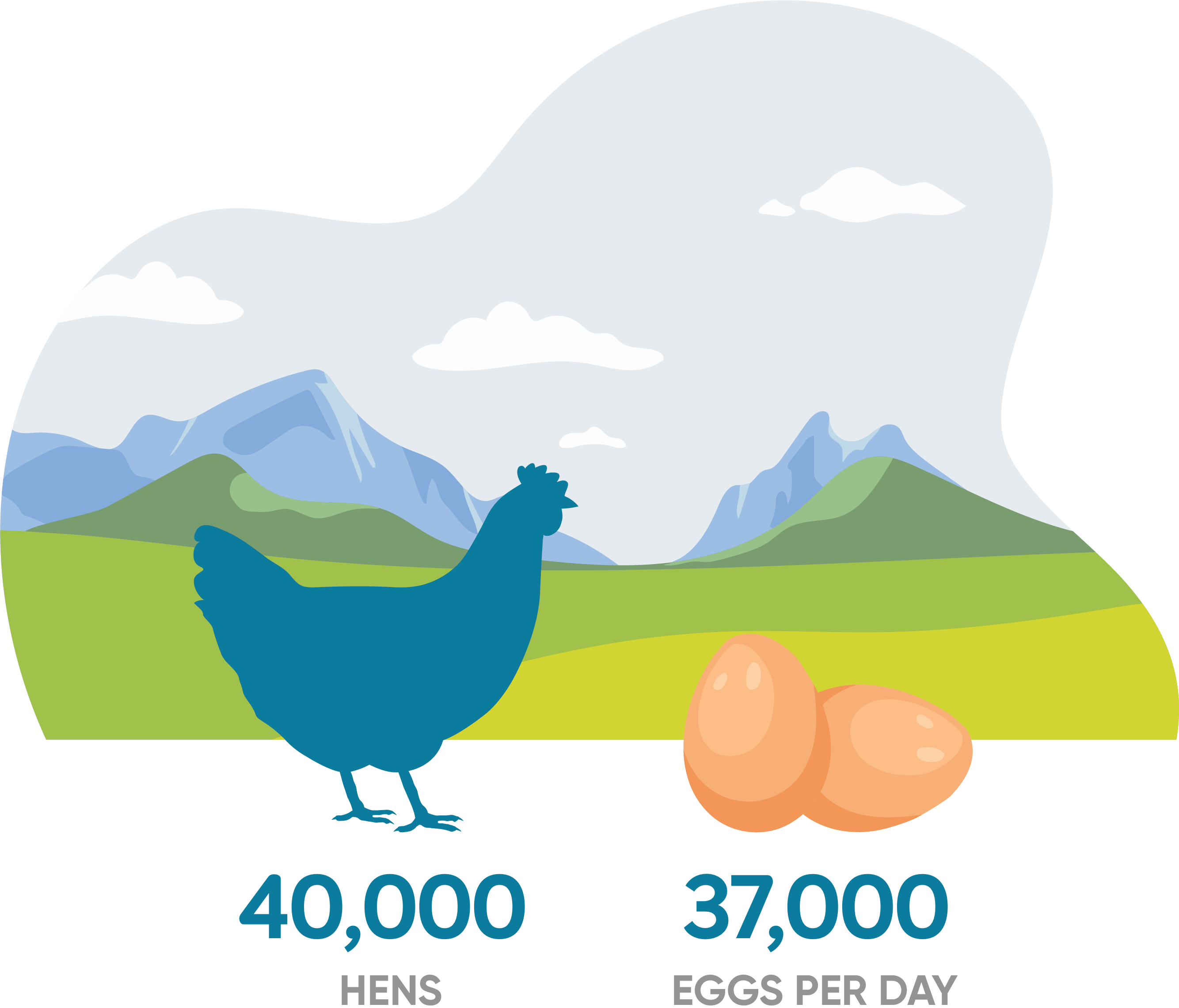 The farm cares for 40,000 hens that lay 37,000 eggs every day. Each impeccable egg is collected, graded, and packed on site, then quickly delivered to local shelves for maximum freshness. All of our laying hens have also been vaccinated against Salmonella Enteritidis before coming onto our farm, and our on-site grading station is certified by two nationally and globally recognized organizations.