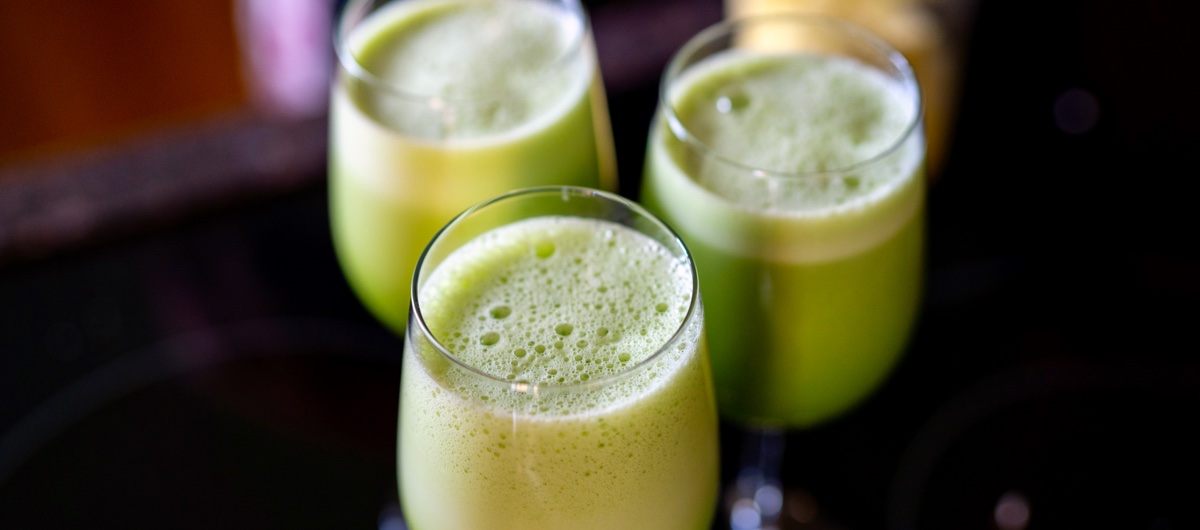 Ingredients:
(Serves 4)
1 liter cold pineapple juice
2 eggs
2 cups fresh spinach
Splash sweetener optional (honey, maple syrup, agave syrup)
Preparation:
1. Place all ingredients into a blender and turn on high. Blend until very well combined
2. Pour over ice, garnish with pineapple wedge and serve!
Tip: Instead of adding sugary store-bought protein powders into your smoothies, try adding eggs to your favourite smoothie! It is a good way to add a bunch of good for you proteins and nutrients while keeping the calories and sugars low.